Cyber Crime Forensics
Keywords:
Digital Forensics Framework, Digital Forensics, accountability, Cyber Crime, Computer Crime, Cyberspace
Abstract
Cyber crime is becoming more frequent in our daily life since computers are everywhere now and hence the term cyberspace is becoming our ordinary life. Digital forensics or computer forensics which the process of securing digital evidence against the crime is becoming inevitable. Digital evidence is the foundation for any digital forensic investigation that can be collected by several means using technologies and scientific crime scene investigation. Modifications with crime scene data may possibly change the evidences that may lead to different  investigation results. Several models and frameworks to help investigating cybercrimes have been proposed. In this paper we are proposing a frame work that to suit the Sudanese judiciary system. The framework suggested studied several models and frameworks in the globe to come out with a suitable framework model that can help the Sudanese courts taking their decisions concerning cybercrime. The conventional chain of custody is our main platform to construct our framework. That is due to fact that computer crime is different from conventional crime in that it may have no definite place or space. Although The share of people in computer crime is more crucial than the technology itself, achieving evidence integrity is more challenging than normal crimes. This work aims to study and evaluate the applicability of existing digital forensic process models to the Sudanese environment,  analyze each of these frameworks might and then construct a framework to Sudan courts.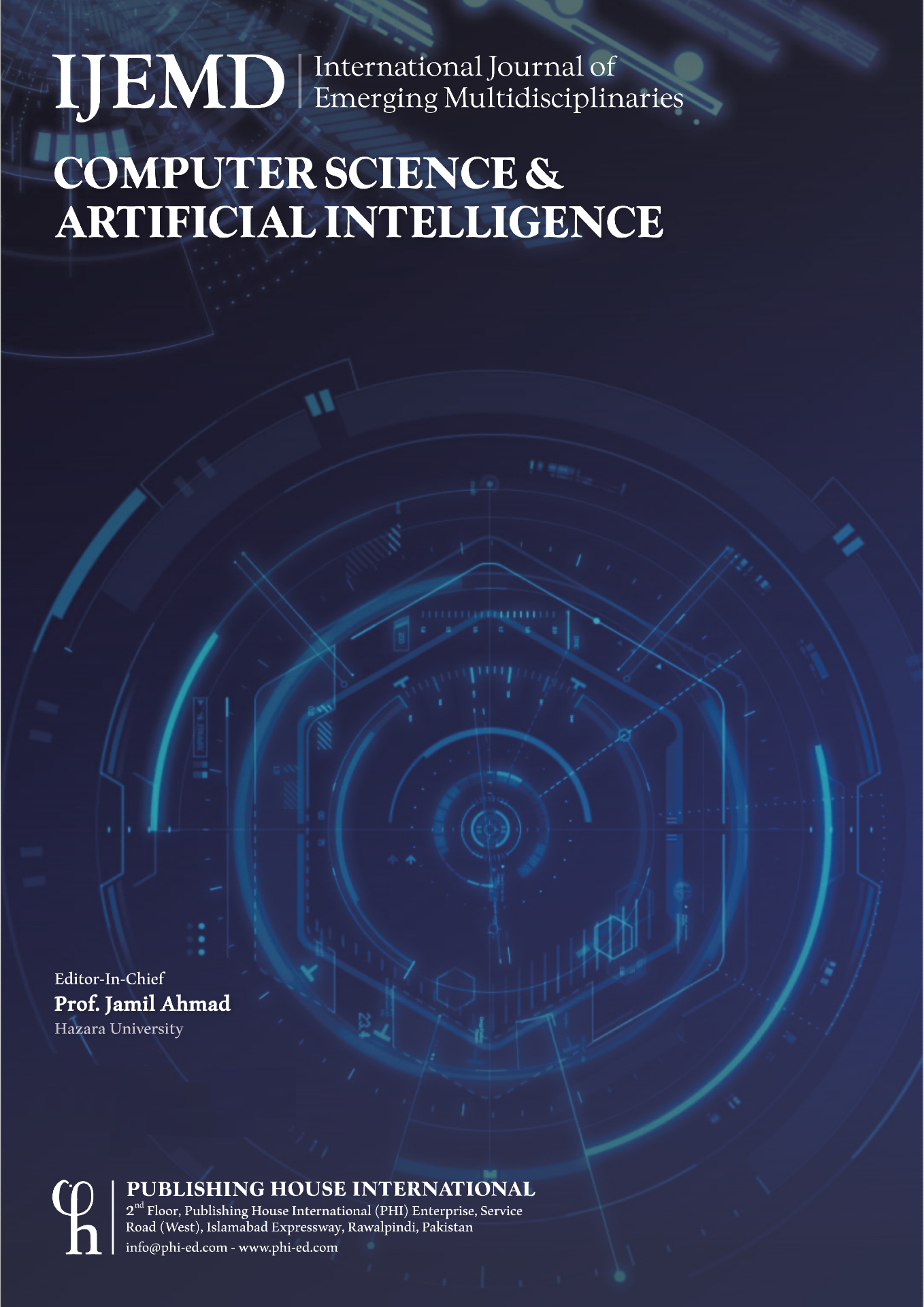 Downloads
How to Cite
Subair, S., Yosif, D. ., Ahmed, A. ., & Thron, C. . (2022). Cyber Crime Forensics . International Journal of Emerging Multidisciplinaries: Computer Science & Artificial Intelligence, 1(1), 41–49. https://doi.org/10.54938/ijemdcsai.2022.01.1.37
License
Copyright (c) 2022 International Journal of Emerging Multidisciplinaries: Computer Science & Artificial Intelligence
This work is licensed under a Creative Commons Attribution 4.0 International License.